Payday loans should always be your last resort. They're shockingly expensive, often bordering on predatory, and tend to trap people in a cycle of debt. Before you even consider using one, explore all of the other options available.
For borrowers with no other options who simply must take out a payday loan to put food on the table, these are the five best online payday loans.
5 Reputable Online Payday Lenders
1. RISE Credit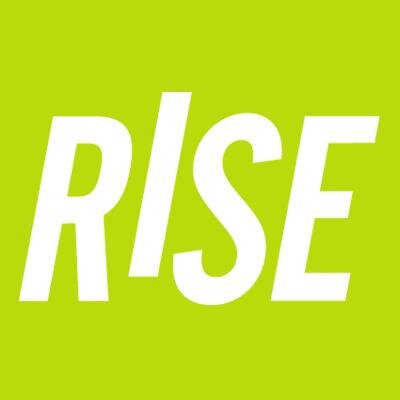 Stats:
Estimated Annual Percentage Rate: 50% – 299% (based on state and credit)
Estimated Repayment Terms: 4 to 26 Months
Estimated Principal Balances: $300 to $5,000
Better Business Bureau (BBB) Rating: A+
BBB Review Score: 3.48 / 5
Overview:
There's no getting around the fact that payday loans are an expensive way to borrow money. The specific interest rates and fees will fluctuate, but it's always going to be higher than other forms of borrowing.
But even the most exorbitant payday loan rate won't be nearly as expensive as doing business with an outright predatory lender. That's why the most important criteria when considering a payday lender is their (relative) trustworthiness.
RISE Credit has been around since 2016, so they have enough of a history to show their character. Their BBB profile is exceptional for a payday lender, and their openness on their website is a refreshing change of pace from those who hide their fees in the disclaimer.
As for the loans themselves, they're more flexible than typical payday loans. Installment loans are easier to keep up with, and their rates are competitive with other payday lenders in certain states.
Pros:
Relatively trustworthy and communicative for a payday lender
Competitive rates among other payday lenders, which may improve with repeated use
Installment loans are easier to keep up with than payday loans
No prepayment penalty
Offers payment extension options
Cons:
May need to undergo a hard inquiry, which can impact credit scores
Not available in many states
2. Check Into Cash
Stats:
Estimated Annual Percentage Rate: Up to 651%
Estimated Repayment Terms: 15 days to a few months
Estimated Principal Balances: $50 – $5,000
Better Business Bureau (BBB) Rating: A+
BBB Review Score: 2.6 / 5
Overview:
Check Into Cash is another longstanding company with a decent reputation for a payday loan provider. Their BBB profile isn't the strongest ever, but it's respectable for a company charging interest rates in the triple digits.
They have one of the most diverse lists of credit offerings among online payday lenders, including payday loans, installment loans, and lines of credit. Their flexible options allow borrowers to get whatever they need, though it's for a steep price.
Their loans are available online in 22 states, and their rates are generally in keeping with the averages in each of them.
Pros:
Flexible and diverse list of loan structures and sizes
Reasonably respectable reputation and treatment of customers
Available in person as well as online in many states
Cons:
Rates are typical of the expensive industry
May debit borrower's bank account directly on payday
3. LendUp
Stats:
Estimated Annual Percentage Rate: 41% – 917%
Estimated Repayment Terms: Seven days to four months
Estimated Principal Balances: $100 – $255
Better Business Bureau (BBB) Rating: A+
BBB Review Score: 1.68 / 5
Overview:
LendUp is a prime example of a typical payday lender. The payday loans are due 7 – 30 days after the borrowing date and have APRs in the triple digits.
But they also offer installment loans, which are a noticeably better deal. The APRs for their installment loans are back down in the double digits, sometimes as low as 41%. While these are still expensive, they're leagues better than typical payday lending rates.
LendUp makes no disguises about who they are and what they do. Their product offerings are clear, simple, and to the point. People who are in desperate need of a quick loan can get what they need with LendUp if they're willing to pay the high prices.
Pros:
Cheaper rates with installment loans
Clear and honest communication, no hidden fees or surprises
Specialize in small loan balances, ideal for life's little surprises
Straightforward and intuitive online experience
Cons:
Available in fewer states than most competitors
Can't finance any expense more than a few hundred dollars
4. Speedy Cash
Stats:
Estimated Annual Percentage Rate: 185% – 729%
Estimated Repayment Terms: Two to 18 weeks
Estimated Principal Balances: $50 to $5,000
Better Business Bureau (BBB) Rating: A+
BBB Review Score: 1.59 / 5
Overview:
After 23 years, Speedy Cash is a well-established player in the payday loan industry. There are benefits to borrowing from such a long-lasting business, including a reasonable level of confidence that they'll do what they promise and access to well-built systems.
Customer reviews on the BBB aren't as favorable as some of the others on this list, but the Bureau itself gives them an A+ rating. That says a lot about their trustworthiness, especially with such a long history.
Speedy Cash's loans aren't anything special one way or another. They offer traditional and installment payday loans. The terms and rates for both options strictly follow the rules for each respective state.
Pros:
Well-established and long-standing business
Typical rates and terms for the payday loan industry, no hidden fees
Cons:
No extensions for people who can't pay
Allows rollovers, which can be dangerous to some borrowers
5. Check'n Go
Stats:
Estimated Annual Percentage Rate: 214% – 460%
Estimated Repayment Terms: Two weeks to one year
Estimated Principal Balances: $100 to $5,000
Better Business Bureau (BBB) Rating: A+
BBB Review Score: 1 / 5 (only one review)
Overview:
Last and least for this list, there is Check'n Go. They're another long-lived payday lender, dating back all the way to 1994. Similar to Speedy Cash, though slightly less reputable online, they're well versed in providing payday loans to cash-strapped borrowers.
Their rates, terms, and loan products are also pretty average for the industry. Excessive costs pretty much define payday lenders, which makes it tough to find one who stands out for the right reasons. Average terms with a reasonable assurance that there won't be a scam is about as good as it gets.
Pros:
Reasonably well-respected and long-lived business
Within average loan rates and terms for the industry
Cons:
Limited access online in many states
Should You Get an Online Payday Loan?
In a word, no – if you can avoid it. Payday loans are by far the most expensive form of borrowing. They're often not just twice as expensive as a credit card or personal loan, but ten times as expensive. And that's just the ones who are obeying the rules.
Some lenders, especially tribal payday lenders, are willing to bend or even ignore the limitations set on interest rates. There's no telling what kind of fees they'll charge or how dangerous they'll be, especially when they don't disclose them upfront.
If there is any other option at all, take it over a payday loan.
How Do Online Payday Loans Work?
Payday loans are generally short-term, high interest loans with principal balances around $300 to 2,000. Traditionally, they last no more than a couple of weeks to a month. The payment is due on the borrower's next payday.
On the due date, the borrower must pay back the entire principal balance plus interest, usually in the form of a flat fee. If they don't, the payday lender will often try to collect it themselves. They might cash a pre-arranged post-dated check or debit the bank account directly.
Payday loans are easier to qualify for than most other types of loans. Typically, they just want to know that borrowers have an income and a bank account. As a result, they attract people with low credit scores and low incomes. With such high interest rates, it's a recipe for disaster.
Most Important Factors When Considering an Online Lender
It's easy to get bogged down while trying to find the perfect lender. There's a veritable ocean of options out there, and they're all trying to convince everyone that they're the best.
To make things easier, it helps to focus on a few measurable criteria. It'll thin the crowd and weed out all of the undesirables. When considering a lender, prioritize these three qualities over the rest.
Lender License and Online Reputation
Above all, a lender needs to be trustworthy. They can promise the world, but it doesn't mean anything if they're known to go back on their word. Lenders also handle extremely sensitive personal data, including addresses and Social Security numbers. If it ends up in the wrong hands, it could end in identity theft.
That's why the first thing people should consider when sorting through a list of lenders is their reputation. Make sure they have a license, scope out customer reviews, and double-check that they're
Annual Percentage Rate (APR)
The second most important trait to consider is the lender's typical annual percentage rat (APR) or, in other words, how much they cost. There's no such thing as a cheap payday lender (it's practically an oxymoron), but some are definitely more affordable than others.
Once APRs get into the triple digits, it's easy to see them as all the same. Don't make that mistake. The difference between 5% APR and 105% APR is the same as the difference between 700% APR and 800% APR.
Always give lenders as little money as possible. Every dollar counts, especially for people who need cash desperately enough to take out a payday loan.
Loan Repayment Terms
Finally, borrowers should consider the loan repayment terms. That includes the:
Total life of the loan
Due date of the first payment
Frequency of the subsequent ones.
A longer repayment term generally leads to more interest but smaller payments. And of course, knowing the payment schedule is critical to avoiding late charges and potential damage to credit scores.
Alternatives to Payday Loans
Payday loans are problematic, but they do fulfill a specific hold in the market. Sometimes people need cash fast. Unfortunately, they can't always go to a traditional lender for it due to their bad credit scores.
Those people need to find alternative ways to solve cash crises, and there are three general ways out there:
Cut expenses: This should always be the first alternative to try. It's the easiest, fastest, and usually the most financially rewarding. But it's also finite. No one can cut expenses forever. Fortunately, people who are having trouble can go to a credit counselor for help.
Make more money: There are only so many expenses to cut. When you can't spend any less, try to earn some cash before borrowing it. A small side hustle can bring in a few hundred dollars a month and replace a payday loan.
Take out an affordable loan: People who need money but can't make more or spend less should turn to an affordable lender next. There are plenty of ways to get an affordable loan, even with bad credit.
There are plenty of ways to avoid having to use a payday lender. With enough foresight, effort, and luck (yes, it plays a role), anyone can manage to steer clear of payday loans.
What to Know Before Taking am Online Payday Loan
Taking out any loan always involves taking on some level of risk. Those risks are a lot higher when it's a payday loan, but it's also possible to default on a cheap loan if something goes wrong.
Before borrowing from anyone, make sure to know the following:
The size, rate, and repayment term of the loan
Where the funds to pay back the loan will come from
What will happen in the case of any delinquencies or defaults
The alternative options and why the loan is superior to them in the current situation
It always helps to have a couple of contingency plans when taking on any kind of debt. All it takes is one surprise medical bill or car accident to ruin financial stability. Once a debt is out of control, it's hard to reign in. Preventative measures are always better.
Payday Lenders to Avoid
It's a good idea to avoid online payday lenders in general, but even among them, some types are worse than others. Instead of trying to rattle off an endless list of less than desirable companies, these are some broader categories to stay away from:
Tribal Payday Lenders: Tribal payday lenders are a group of payday loan providers who claim to be owned by Native Americans on tribal land. They use that excuse to ignore the laws regulating payday loans, including interest rate limits.
Known Lawbreakers: Tribal lenders aren't the only ones who sometimes play fast and loose with state or federal law. If there are too many accusations of lawlessness on the internet about a payday lender, run the other direction.
Disreputable or Unknown Parties: The payday loan is perfect for scam artists. The customers are desperate, and many of the "legitimate" lenders are either bending or skirting the laws already.
When in doubt, look to the Better Business Bureau for some honest feedback on a lender. They're usually the best source of legitimate reviews and complaints.
Final Recommendations
Payday loans aren't something that anyone in good conscience should recommend if there are other options available. Even the ones on this list are far more expensive than any loan should be. Do your best to stick to other sources of credit when possible. If you have bad credit and can't get a bad credit loan, try to make or save more money before resorting to a payday lender.